Overview
In this exponentially accelerating business climate, technology continues to be an organizational change agent. But the focus today is more on harnessing the technology to become smarter, faster and more productive. Unlike earlier where technology was confined to operations, today it spans all aspects of the business from ideation to delivery. This has been made possible by a fresh factor of production called as AI. Artificial Intelligence has become the foundation on which services and products are being designed and integrated fundamentally reinventing how businesses are run.
At AIStax, we specialize in harnessing the power of technology to drive greater customer value. We offer custom-built AI solutions that help organizations in their journey towards Enterprise 4.0.

About Us
With a mission to create technologies for the 'Greater Good', AI Stax is a 21st century, dynamic digital enterprise that offers solutions to help businesses harness the true transformative power of AI. We are focused on delivering world-class AI transformational solutions to our clients to help them succeed. Our comprehensive AI strategy integrates and implements cutting-edge innovations to reap business benefits.
Our Mission
Provide cutting-edge AI Solutions to help enterprises become hyper-productive.
Our Services
We provide Artificial Intelligence solutions for automating manual intensive tasks and enabling execution of new ideas for solving real problems. Our services aim to provide flawless niche solutions to help our customers get the most out of Artificial Intelligence solutions.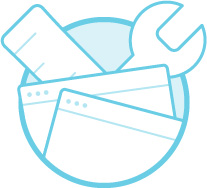 Natural Language Processing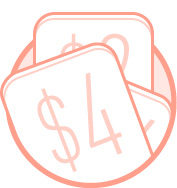 Optical Character Recognition
Our Team
We are a team of young & passionate group of AI enthusiasts who believe in the power of Artificial Intelligence to build next generation of smart solutions. Smart, creative, driven, passionate and result-oriented, our team is our greatest differentiator and we are proud of them!
Gopal Krishnan, Founder and Chairman
Gopal is a visionary and an entrepreneur with an insatiable drive to facilitate disruptive innovation. He has more than three decades of experience in the media industry and in building, managing & leading multiple organizations including start-ups.
Parankusha S, VP and Head of R&D
Is an IT industry veteran and an Artificial Intelligence evangelist. He brings a wealth of experience that spans over a decade in big data, data science, cloud computing, advanced analytics, machine learning, cognitive technologies and artificial intelligence.
Vinoo D
Lorem Ipsum is dummy text which has no meaning however looks very similar to real text. Lorem ipsum is latin, slightly jumbled, the remnants of a passage from Cicero's 'De finibus bonorum et malorum'  which begins 'Neque porro quisquam est qui dolorem